MEET . . .
DASH'KA'YAH - The monster woman - with long hair, claws for fingers, scraggly teeth, snot down to here, and bad breath! Hah!
COYOTE - Hear his stories: Coyote Made the Columbia River (Colville); Coyote Steals the Water from Frog (Kalypua); Coyote Eats His Own Rump (Klamath); Coyote Places the Stars (Warm Springs); Coyote Loses His Eyes (Nez Perce).
SHE WHO WATCHES - (Wishram)
. . . AND LEARN
WHY THE COLUMBIA RIVER SPARKLES (Wishram)
CREATION STORY (Shoshone/Bannock)
BRIDGE OF THE GODS (Klickatat)
Here's where you can find some information about the Trickster!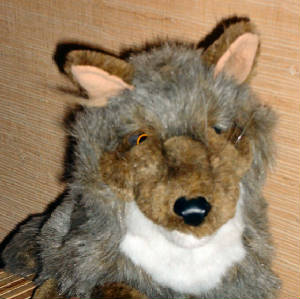 Coyote Storyteller Puppet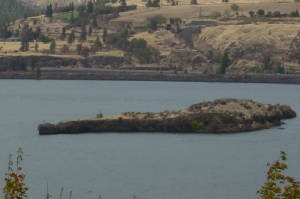 Along the Columbia River